Say Ah!'s Our Board of Directors is dedicated to keeping Say Ah! a strong and sustainable organization so that everyone can gain the skills needed to make positive choices about their health. We are:

Heather Paladine, MD, MEd, President
Stanley Pittman, Vice President
Jill Povol, Treasurer
Ethan Cohen, M. Arch., Secretary
Anna J. Allen, MS, Co-Founder & Executive Director
Lisa Bellucci, MPA
Helene Eisman Fisher, Co-Founder
Sandeep Jauhar, MD, PhD
Andrew McKuin, MBA
Tyree Oredein, PhD
Valerie Williams-Sanchez, MS, PMP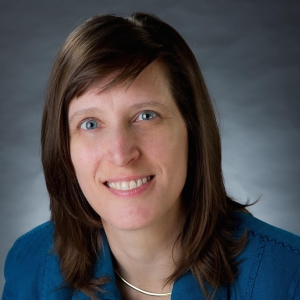 Heather Paladine, MD, MEd, President
Heather Paladine is a family physician and the residency program director at the New York Presbyterian/Columbia University Family Medicine residency program. She attended Columbia College and Mount Sinai School of Medicine in New York. She then completed a residency in Family Medicine at Oregon Health and Science University and went on to do a fellowship in Maternal and Children's Health Care at California Hospital in Los Angeles. Her interests include women's health, medical education, and health care for underserved patients. She is fascinated by how people make health care decisions, and how to encourage shared decision-making between patients and physicians.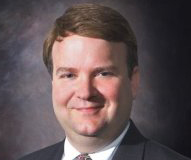 Stanley Pittman, Vice President
Stan Pittman is the Founder and Managing Principal of Eigen X, LLC. He is a technology professional who has grown several organizations over the course of his career. Prior to founding his current venture, Eigen X, Stan was the Consulting Practice Leader and CTO for SMART Business Consulting in New York, Philadelphia and London. Preceding SMART he was a Partner at Arthur Andersen leading the technology team in the Philadelphia markets.
Stan has developed technology strategies and implemented Internet, cloud and mobile solutions for a wide range of organizations in not-for-profit, financial services, life science and public sector organizations. He is very involved in the Philadelphia startup community and works with a number of charitable organizations.
Stan received a Master of Science in Electrical Engineering from Drexel University and a Bachelor of Science in Chemical Engineering from Rose-Hulman Institute of Technology.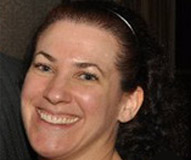 Jill Povol, Treasurer
Jill Povol is a senior business analyst in the financial industry serving as project manager, business analyst, or product manager covering foreign exchange, ecommerce, algorithmic trading, and support at various international trading firms and investment banks including Bank of NY, UBS, and Credit Suisse. Dedicated to philanthropic volunteerism, Jill volunteers with organizations such as the Red Cross, New York Cares and the Nature Conservancy, participates in the annual Multiple Sclerosis Bike Ride, and helps various breast cancer awareness organizations. Jill has spent summers working at YMCA camps, and dedicated time tutoring inner-city kids in Hartford to help get them off the streets and find positive alternatives. Jill attended University of Connecticut, where she holds a BA in Economics.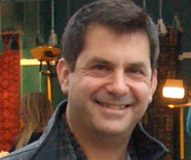 Ethan Cohen, M. Arch., Secretary
Ethan Cohen is an architect and planner who works in community development. He has spent his career improving the quality of life in lower-income communities by improving the physical environment and assisting stakeholders to access resources towards achieving their goals. Ethan spent seven years as Director of the City College Architecture Center in Manhattan. He currently serves as Chief Planner for Sullivan County, New York, located in the Southern Catskills. Ethan graduated from Yale University with a bachelor's degree in history of art and a master's in architecture. He is a registered architect in New York State and accredited as a LEED "Green Associate."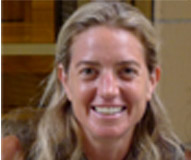 Anna J. Allen, MS, Executive Director
Anna J. Allen is a writer and health care advocate who first learned about health literacy in 2004 and has been fascinated by it ever since. Prior to starting Say Ah!, Anna worked as a journalist in Asia and New York. She is a graduate of Union College and Columbia University's Graduate School of Journalism, and the recipient of a Thomas J. Watson Fellowship. Contact: allen@say-ah.org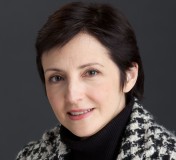 Lisa Bellucci, MPA
Lisa Bellucci is a Government Relations/Communications executive at Pfizer Inc., where she is responsible driving strategy and execution of healthcare public policy initiatives. Additionally, she is a respected government/media relations counsel to senior corporate executives leveraging trusted partnerships to promote public awareness and public policies in support of the company's key healthcare objectives. Lisa is ranked among the top 25% of managers within the company, globally.
Lisa came to Pfizer with eighteen years of experience in government affairs and grassroots advocacy. She was the Vice President of Communications for the Partnership for New York City, the press assistant and senior legislative aide to Representative Guy Molinari and Representative Susan Molinari, respectively, and was a federal lobbyist for the National Association of Home Builders. She earned her MPA from Harvard University's John F. Kennedy School of Government with a concentration in Press Communications. She completed her undergraduate studies at Wilkes University, graduating Magna Cum Laude with a Bachelor of Arts degree in Economics and Spanish.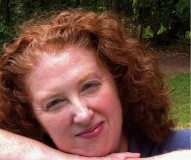 Helene Eisman Fisher, Co-Founder
Co-Founder and former Co-Executive Director and President (2007-June 2016), Helene Eisman Fisher is a writer and a public awareness advocate who co-founded Say Ah! when she saw that the health care system itself had become a barrier to people's health and health care. Prior to founding Say Ah!, Helene devoted her nearly thirty year career in writing, film and nonprofit work, primarily focusing on both grassroots and nationwide awareness campaigns in the service of some the most vital health and other key issues of our time including HIV/AIDS, breast cancer, child sexual abuse prevention, adolescent health and women's issues.  She has teamed up with groundbreaking media and social issue organizations such as Select Media, New Day Films, The HEAR ME Project, Women at Risk, Magic Box Productions, among others, and brought a diverse group of high-profile supporters to these causes including Conde Nast, Macy's, NYMEX Foundation, MAC AIDS Fund, celebrities such as Morgan Freeman and Spike Lee, as well as sports powerhouses like the New York Giants and Boston Celtics. Helene has written films and nonfiction. Helene has a B.A. in Literature from Purchase College.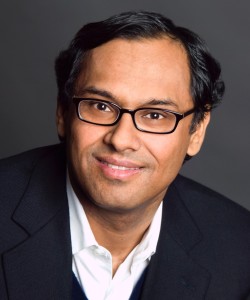 Sandeep Jauhar, MD, PhD.
Dr. Sandeep Jauhar is the director of the Heart Failure Program at Long Island Jewish Medical Center. He is the author of the bestselling books Intern: A Doctor's Initiation and Doctored: The Disillusionment of an American Physician, and is a New York Times contributing op-ed writer. He lives on Long Island with his wife and their son and daughter.
Andrew McKuin, MBA 
Andrew McKuin is a Managing Director at Credit Industriel et Commercial (CIC), where he is a co-head of the Asset Finance group. Andrew is responsible for development and management of CIC's Americas transportation loan portfolio. Before joining CIC in 2008, he held positions at Fortress Investment Group, GATX Corporation and USL Capital over his 25-year career focused on structured finance.
Andrew received an MBA from the McDonough School of Business at Georgetown University. Upon graduating with a Bachelor of Arts degree in History from Hamilton College, he was awarded the Darling Prize in American History.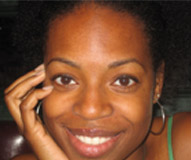 Tyree Oredein, DrPH, MPH
Tyree Oredein is a Health Educator and Training Consultant. She delivers LGBT sensitivity programming to youth as well as youth-serving personnel to help address the infrastructure responsible for health and social disparities affecting ethnic minority youth with a focus on LGBT youth of color. She also serves as a health educator for several youth programs, and facilitates workshops about sexuality, sexual health, self-esteem, education and vocation, media literacy, HIV/AIDS and other important topics affecting ethnic and sexual minority youth. In addition, she is an Adjunct Professor at Montclair State University. Prior to this, she worked for Select Media/The HEAR ME Project whose major programming includes CDC-approved HIV prevention curricula, and a national HIV story-writing competition targeting at-risk youth to raise HIV/AIDS awareness.
Tyree received her Bachelor's Degree from Wellesley College and her Masters of Public Health (MPH) from Hunter College in Urban Public Health with a concentration in Community Health Education. She is currently a doctoral candidate at the University of Medicine and Dentistry of New Jersey's School of Public Health in Health Education & Behavioral Sciences. Her research interests are urban adolescent health, health literacy, media studies, sexual health, sexuality, and LGBT health.
Valerie Williams-Sanchez, MS, PMP 
Valerie is a certified Project Management Professional® working currently at Columbia University Medical Center in the Department of Ophthalmology, where she plans, curates and creates marketing communications for the department. In this capacity, Valerie also serves on the CUMC Strategic Communications Task Force, liaises on behalf of Ophthalmology Communications with other specialties, and manages public-facing, traditional and digital communications. With more than 20 years of experience in marketing and communications, she has worked with private clients and for major corporate brands including Volvo, Disney and Deloitte.
Prior to CUMC, Valerie worked as an educator and marketing communications consultant for her company Valorena Online, L.L.C. An off-shoot of this work, Valerie has published the Cocoa Kids Collection© of books: Isaiah and the Chocolate Mountain©, Eddie and the Hot Cocoa Hot Rod©, and Lorena and the Magic Mocha Mirror©; and is the blogger behind Valerie's Vignettes.
Valerie has written and contributed to articles and essays in Associated Press, The Los Angeles Times, National Geographic, Orange County Business Journal, and More Magazine, online in the US and in Spain. She is a graduate of the University of California, Berkeley and Columbia University's Graduate School of Journalism.